Latest News
MRS. MARSHALL'S BIRTHDAY!









Harmony Day











We had a fantastic day celebrating Mrs. Marshall's Birthday! The whole school community had planned a very special surprise party for her. She had no idea!! The students enjoyed dancing to their favourite songs, making special presents and eating a very delicious cake!
What a wonderful day we had celebrating the cultural diversity of all St. John students on Harmony Day! We participated in many different activities such as making Johnny Cakes and learning about the Aboriginal, Greek and Irish cultures. The colour lap-a-thon was a huge success with all students raising money for the less fortunate.
We would like to thank the Browne family for leading activities and to all families for providing delicious food for us to share together. At St John's we are so fortunate to celebrate our diversity and value the inclusion of all.
Melbourne Victory Soccer Coaching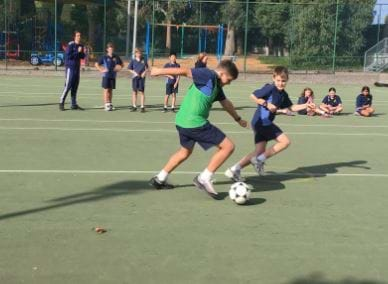 Over the past four weeks students at St John's have been involved in a soccer program led by coaches from the Melbourne Victory Soccer Club. It has been a terrific program that has given our students a chance to learn new skills, play games and improve.
Here are some of the comments shared by students in our school:
"I had fun dribbling the ball"
"I liked kicking a goal"
"I learnt how to kick the ball with the inside of my foot"
"It's been fun learning dribbling, I practised not using the tip of my foot"
"Our coaches, Johnny and Josh have been showing us how to dribble and shoot a goal"
"I have enjoyed doing soccer training with Josh and Johnny. We learnt passing, dribbling and played games"
"I loved playing the round robin tournament on the last day because it was great playing some games after learning lots of skills"
"It was fun testing our skills in some matches against each other"
"I have improved my soccer skills by learning from our coaches Josh and Johnny"
"It has been great having new coaches help us with our skills in soccer"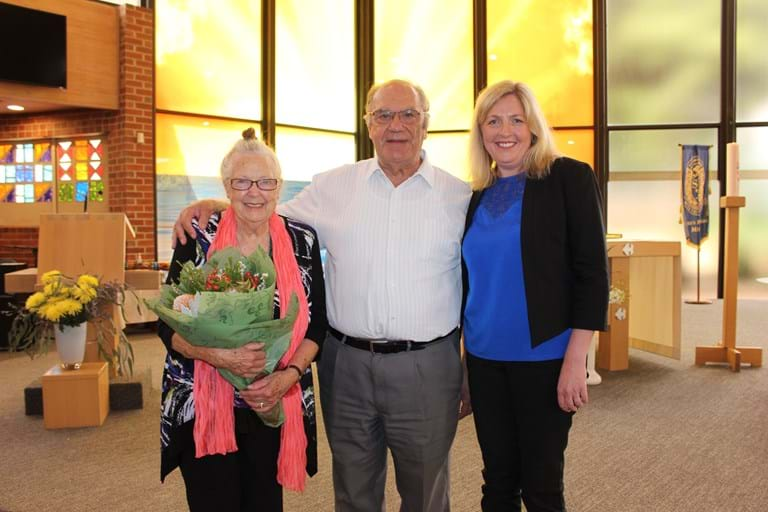 Founder's Day Mass
It was a wonderful celebration and so good to see so many students and families present at Founder's Day Mass. We celebrated the beginning of the school year and the founding members of our parish who worked so hard to establish our community. We gave thanks to God and asked that we will go into the future with faith, love and commitment: building on the firm foundations set for us.